Actor Peter Dinklage may have let the cat out of the bag when he name-dropped Tumblr last April on one of NBC's longest -running comedy programs, SNL. When a social media site has enough power to be mentioned by the staff of well-paid writers on a top national TV show, it seems the rug has been pulled out from under the dark corners of the internet.
Tumblr may still seem like one of those strange and mysterious lands of fandom and sulky teenagers who are too young to have heard of LiveJournal, but a lot of public entities have jumped on the Tumblr bandwagon. 
How Tumblr Works
So how does this social media site work, and what makes it different?
Tumblr takes on the role of a blogging site, but gets much of its style from Twitter
Users can make posts as text, photo, quote, link, chat, audio, or video content
There is a feature that lets you use a hashtag on your posts, making it searchable for other users
Tumblr operates much like Twitter, but without the 140-character text limit
You can follow other users, or reblog their content
Following a person means the content they produce will show up on your dashboard
The reblog feature also allows for users to add new content to original posts
Much of the time, content gets reblogged with a sort of narrative contributed by each additional posting
For those of us afraid of sharing content, another nifty feature is that Tumblr allows you to change your URL with surprising ease
While your username turns into your blog URL, there is an option that allows you to change that name, which changes the URL and makes your previous address wiped clean
All of your posts are hosted on a new web page, while still allowing your followers to see your content on their dashboard. This feature is mostly useful for changing your identity so that third-party members outside the Tumblr community will not be able to find you again. (It's a great feature for those who want to ward away spying parents or obnoxious exes, I'm sure.)
But Tumblr has grown beyond its original teenage clientele.
Last May, Yahoo Inc. bought the trendy social media site for a staggering price tag of $1.1 billion. Why? Because the community and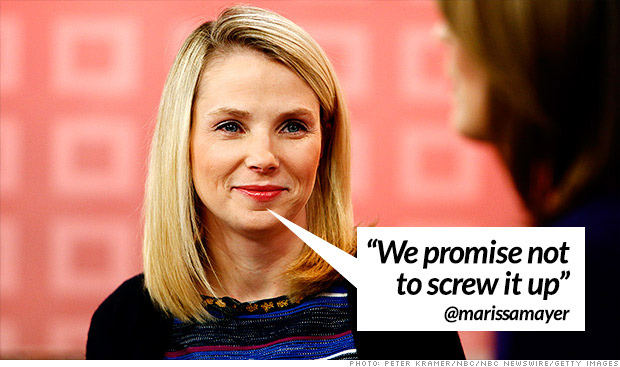 audience on Tumblr is easily accessible, as well as a goldmine of Big Data collections and real-time information.
Savvy Marketing
With the implementation of tags, Tumblr has the ability to gauge trends, track social events, and implement a new form of smart, savvy marketing.
It hasn't been too long since the subway trains in NYC sported Kenneth Cole advertisements, complete with the company's Tumblr website prominently shown. Tumblr even recently paired up with Fashion Week to connect bloggers and designers for coverage.
Many professional companies looking for new ways to connect with their audience have created Tumblrs in an effort to provide a more human connection to their audience, instead of the traditional TV, billboard, or radio ads. 
But the for-profit communities aren't the only ones at work. The use of the tag feature has lead to a great user-driven language (GPOY, I know that feel, and Tumblarity to name a few).
Even the US Federal Government has started using Tumblr to connect more widely with its audiences. Users can now enjoy information regarding national parks, national archives, and coverage of Peace Corps activities delivered straight to their home screen in one location.
Fans of television shows like Supernatural, Doctor Who, or lit fans of Harry Potter all tag-screen shots of their favorite quotes or motion gifs.
The ability to tag content and find one another makes for some interesting live blogging when new episodes come out. For instance, Tumblr has been exploding with content as the countdown to Breaking Bad's final season airs.
Community Connector
Other communities have turned to Tumblr as a place to collect thoughts, ideas, and professional contacts, such as the Tumblarian community; a cross-breed of professional librarians and library or literary advocates. The Miami-Dade Public Library System recently implemented the use of Tumblr in order to help advocate and generate traction regarding its advocacy campaign. They were able to back support, and save jobs, and keep hours open for libraries. 
The ease with which users can gain visibility through the tag and search system is definitely a wonderful tool to use. Tumblr should see a lasting use when it comes to being able to gather an audience online.
Whether political, commercial, or personal, Tumblr has had a tremendous success creating an online social media site where everyone feels at home.
Have you got a Tumblr? What do you think of this social platform? Leave your comments here!