Mark your calendars.  On October 26, Microsoft will release its latest iteration in its line of operating systems, Windows 8.  While we in the tech world may have come to accept the hype surrounding the release of various Apple products, Windows 8 should not go unnoticed.  The next version of Windows signifies a radical departure for Microsoft.  The new operating system focuses heavily on tablet optimization.  Most notably, the new "Modern UI" infused start menu may very well change how we look at PCs.
So, what can we expect from the risks Microsoft is taking on Windows 8?  Read on to find out.
Touch, Touch Everywhere!
One swift glance at Windows 8 and it quickly becomes clear what Redmond's overarching goals are with the new operating system: tablet and touch optimization.  Gone is the traditional start menu—and for that matter the start button—replaced by the new Start screen.  Borrowing from the stunning visuals of Windows Phone, the Start screen is a visually stunning presentation of the Modern UI (until recently, branded as the "Metro UI").   The entire start screen is powered by clickable tiles and gestures.
If this sounds a lot like a touch-based system, that's because in part, it is.  Windows 8 has been optimized to run on a variety of tablets, including Microsoft's own foray into the hardware business: the Microsoft Surface.  The entire Start menu is essentially a tablet oriented expansion of the Windows Phone environment.  And all vital processes—web browsing, email, music, and photos—are baked into the Modern UI Start screen.  The traditional Windows desktop still sits behind the Start screen.  But Microsoft has intentionally designed Windows 8 so a tablet user can get full functionality from just the Start screen.
Windows in the Post-PC World
This integration is drastic and potentially flawed, and it all follows from Steve Jobs.  The introduction and swift adoption of the iPad ushered in tablet frenzy and declarations of the post-PC era.  Windows 8 is an attempt to answer a question everyone seems to be asking lately: how does a desktop PC fit into a tablet-centric world?  Mac OS X has answered this question through differentiation.  Mountain Lion remains a clear desktop OS.  But each iteration of Apple's OS brings more tablet friendly features.
In contrast, Microsoft is pushing heavily for integration.  Windows 8 is an operating system optimized for both tablets and desktops.  The Start screen fuels our touch-centric needs, while the traditional Windows desktop remains for our more common desires.  But Microsoft's push towards integration is dichotic and disruptive.  As fluid as the touch gestures and animations may seem, the transition from Start menu to desktop is consistently odd.  The two just do not mesh well, especially when applying touch-optimized gestures to a traditional mouse.
Market Shakedowns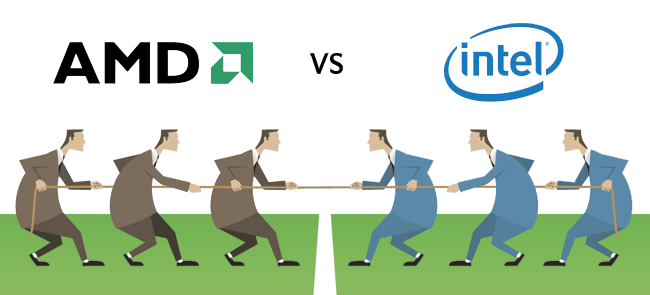 Windows 8 is also set to affect the delicate balance of the PC manufacturing world.  At this point, Windows has developed an entrenched relationship with Intel and original equipment manufacturers (OEMs).  Intel provides a vast majority of the CPUs that power Windows machines, while a set list of OEMs have become reliable pushers of Windows products.  This standard model will likely adjust in the coming months.  AMD, a classic underdog to the dominant Intel, sees clear room to grow with Windows 8.  Leslie Sobon of AMD recently told the Verge that the company hopes to catalyze upon AMD's forte of producing efficient GPU-acceleration for the new graphics needs of Windows.
The tablet centric focus of Windows 8 also means many new opportunities, and potential shortcomings.  Microsoft's debut of the Surface was notable not only because the tablet represents a viable competitor to the iPad, but also because it declares Windows as a hardware manufacturer.  OEMs now need to compete against Microsoft itself, their traditional partner in crime!  And finally, let's not forget about ARM.  Windows 8 is also optimized to run on ARM-powered tablets, the same architecture that powers most of our smartphones.  Suddenly, an entire new realm of manufacturers will become viable Windows partners as well.
In short, Windows 8 signals an end to the once delicate balance forged with Intel and various OEMs.
The Next Vista? Possibly.
Windows 8 is Microsoft's big overhaul—arguable the largest one in over a decade.  And it begs the question, will it all pay off?  Many industry executives are wary.  Intel CEO Paul Otellini recently told employees that Windows 8 was being released with bugs and ahead of schedule in order to compete in holiday sales.  In addition, Dell CFO Brian Gladden has also predicted a very slow adoption of Windows 8 in the enterprise.  I happen to agree with this line of thinking.  Enterprise adoption rates are slow due to the desire to test and optimize any new OS.  Add in the radical changes with Windows 8, and this process may be excruciatingly sluggish.
Windows 8 could easily become the next Vista.  The now infamous Windows Vista was released to criticisms over bugs and bloatedness.  Adoption among enterprise clients was so slow that many companies merely skipped Vista in full. Windows 8's radical changes mean not only the chance of bugs, but the overwhelming need to train employees and customers for the new OS. The learning curve presented by Windows 8 is daunting for many. But that does not necessarily mean Windows 8 will be a failure. Where it may not dominate on the desktop, analysts predict huge sales within the tablet sphere.
But at the end of the day, regardless of adoption rates or public reaction, Windows 8 is here to stay.  Microsoft's new flagship OS is a perfect example of the era we live in, one which questions the place of the desktop computer.  The Redmond giant never backs down.  Once Microsoft makes a change, it sticks to its guns.  And the Modern UI is already so integrated across Microsoft platforms that Windows 8 follows logically.  Windows 8 thus represents the future of Microsoft.  We will just need to wait and see how favorable that future will be.
Do you have high expectations for Windows 8? Leave a comment and weigh in.